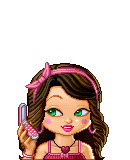 Hannah Hills

Information
Full Name

Hannalore Fabuloso Hills

Nickname(s)

Hannah Montana - Emma Hanny - Her mom

Gender

Female

Date of Birth

March 13th, 1998(age: 15)

Resides in

New York

Occupation

A+ Student, Rich Girl

Family
Parents

Haley Hills

Siblings

Hailry Hills (mentioned only)

Production
First Episode

Hills and the Ross

Last Episode

TBA

Portrayed By
Hannah Hills is one of Emma's friends. She's very rich, A+ student, and a "fashion queen". She portayed by Ryan Newman.
Personality
Edit
She's a sweet, rich, and fashionable. She very smart and wants everything that's in fashion. She looks up to Emma like a role model. She's a great singer, although she hates singing. She loves to draw, dance, and shop. she also has a major crush on Luke.
Appearances
Edit
Hills and the Ross
New York, New Princess
I'm Losing My Mind!
Lights, Camera, JESSIE
Happy Birthday, Hannah!
Truth or Dare
Bertrum's Butler (minor role)
Realtionships.
Edit
She Hannah's sister. She was mentioned only in "Hills and the Ross" . Hannah took down a picture of her on her shelf
She's Hannah mother. She appears in "Rannah".
She's good friends with Emma. They're very similar.
Good friends, almost like an older sister to Her.
Princess Cupcake
Edit
She doesn't like Cupcake. She says it's "not natural" for a girl to not like fashion. 
Her middle name "fabuloso" is spanish for "fabulous"
Her birthday March 13th is Jewel Day
.she will dye her hair blonde in season 5